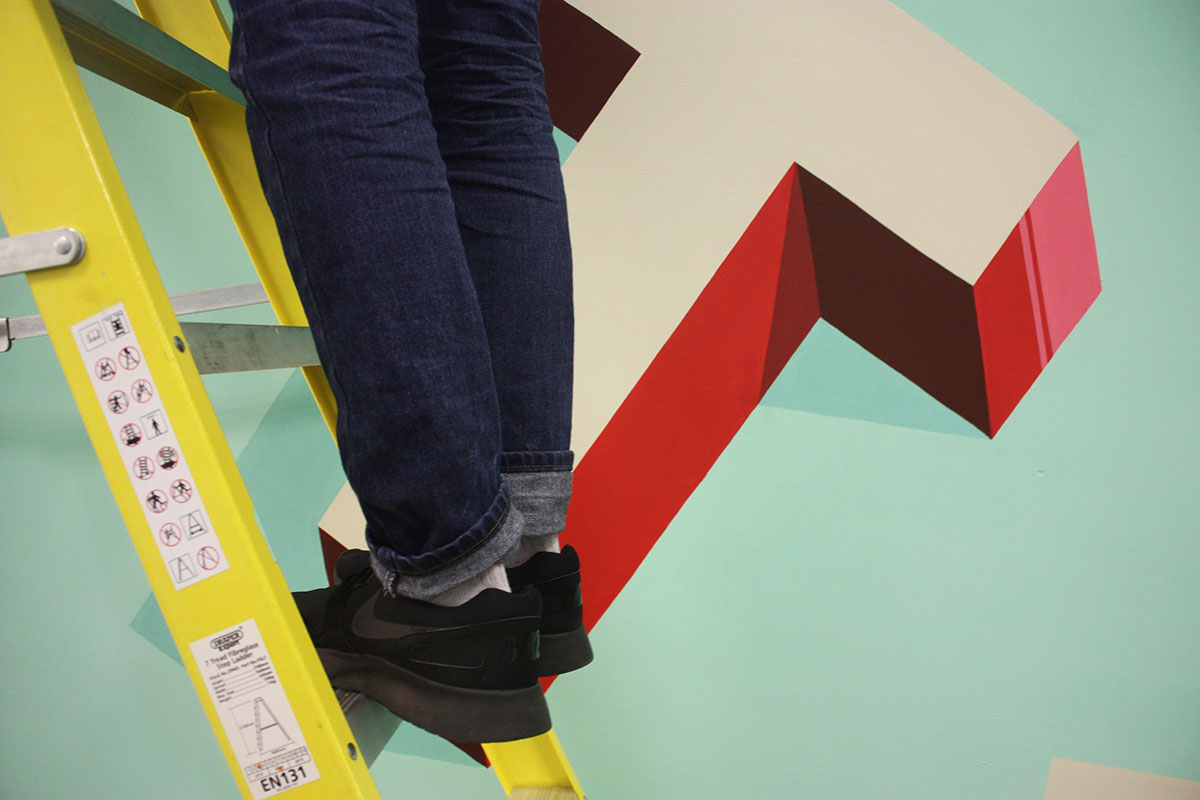 The fantastic space at Fab Lab London started as something of a blank canvas. Over the past year it has been shaped, reshaped and transformed by its members, its evolution reflecting the innovative buzz of the makespace.
To celebrate a year of the partnership between Fab Lab London and The Great Recovery we invited designers Corin Kennington, Tom Baber and Peter Roden to work their magic on a very large 8m x 2.5m blank wall.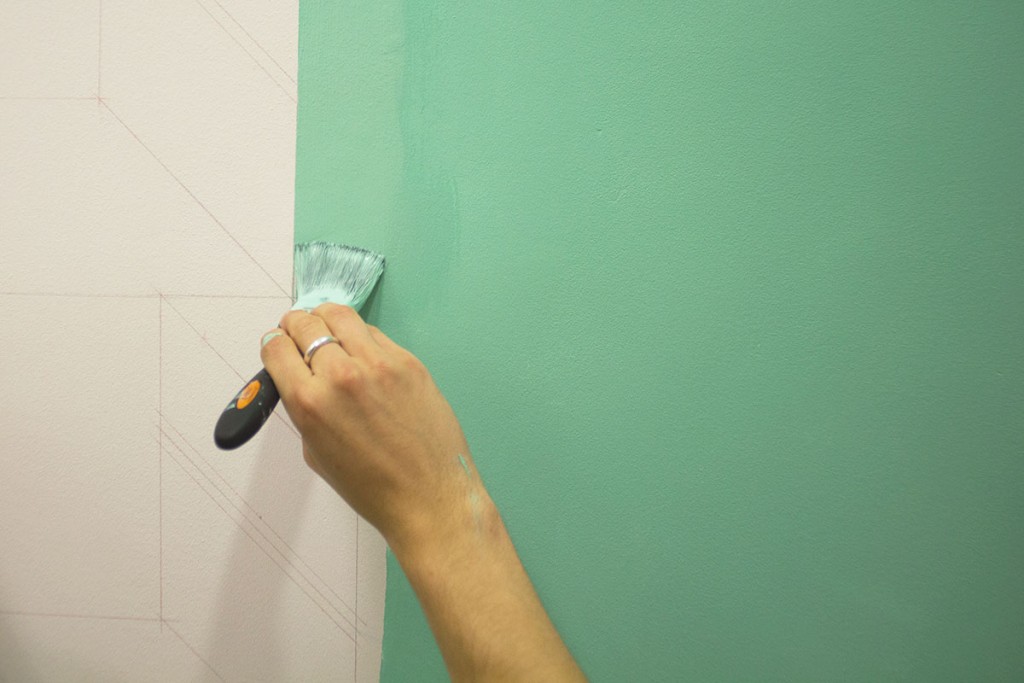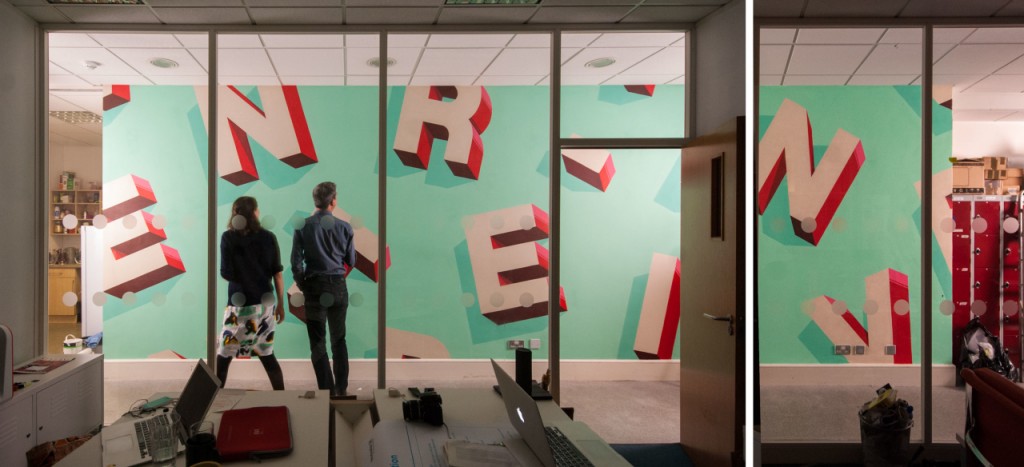 Taking inspiration from the workings of the circular economy they created this large scale mural over three days, using discarded paint. The 're-invent' lettering references the practise of circularity through its continuous looping from one end of the wall to the other, and encourages everyone in the space to think about reuse and reinvention of materials in their projects.
It's completely transformed the space and we love it!
All images courtesy of Corin Kennington and Peter Roden.