The RSA Great Recovery runs and supports a diverse programme of activities and events. Our focus is on hands on learning and knowledge building through network insight. We encourage participants from the design industry and across the circular network to get involved.
You'll find details of upcoming events below, and can catch up on what we got up to at previous events using the links on the right.
23rd September: Come and celebrate three years of The Great Recovery!
5-8 pm at Fab Lab London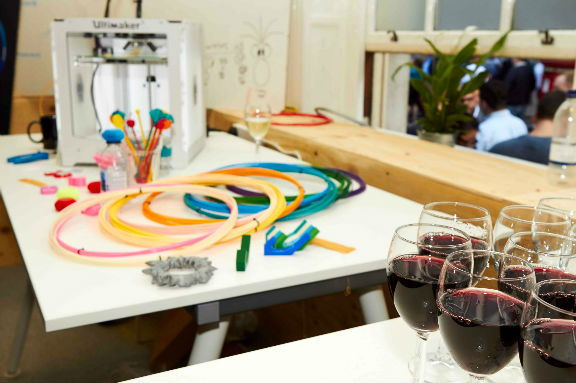 Standing in the entrance of a disused tin mine in September 2012 was the beginning of our journey: investigating the role of design in the circular economy. Since then, The Great Recovery has torn apart mobile phones, constructed business cases, wandered past (and wondered at) mountains of waste, re-constructed global supply chains out of train sets, hosted events and roundtables and had fascinating conversations with experts of all shapes and sizes… we have been inspired, challenged and emboldened, and we hope that you have too.
As our third year draws to a conclusion we are gathering together insights and observations, and invite you to contribute yours. We also want to thank you for all the support you have given us over the last three years. So, designers, consumers, manufacturers, policymakers, waste managers, academics, investors, retailers and resource experts: Please join us to celebrate The Great Recovery with a glass of wine and add your experience to our collective story.
This will be an opportunity for you and many others from across our network to find out what we've been up to, meet the team, meet each other, and give us your own reflections on the project thus far – not to mention your thoughts on where we should go next. During the evening we will be collecting your anecdotes and collating some of these for our report to be published in early 2016. There will also be the opportunity for you to preview our latest feature-length version of the Survivor Sofa film before it goes on national TV!
So what's next for The Great Recovery? Don't worry, this is not the end. Your comments will be fed into our grand plan as we consider how to make best use of our work in the coming years.
We are interested in all experiences, so if you can't make the event or would prefer to tell us your story another time, please get in touch with lucy.chamberlin@rsa.org.uk, or tweet us @Great_Recovery
Reserve your place here:
25th September: Material Engagement and the Art of Re-upholstery
1-7pm at Fab Lab London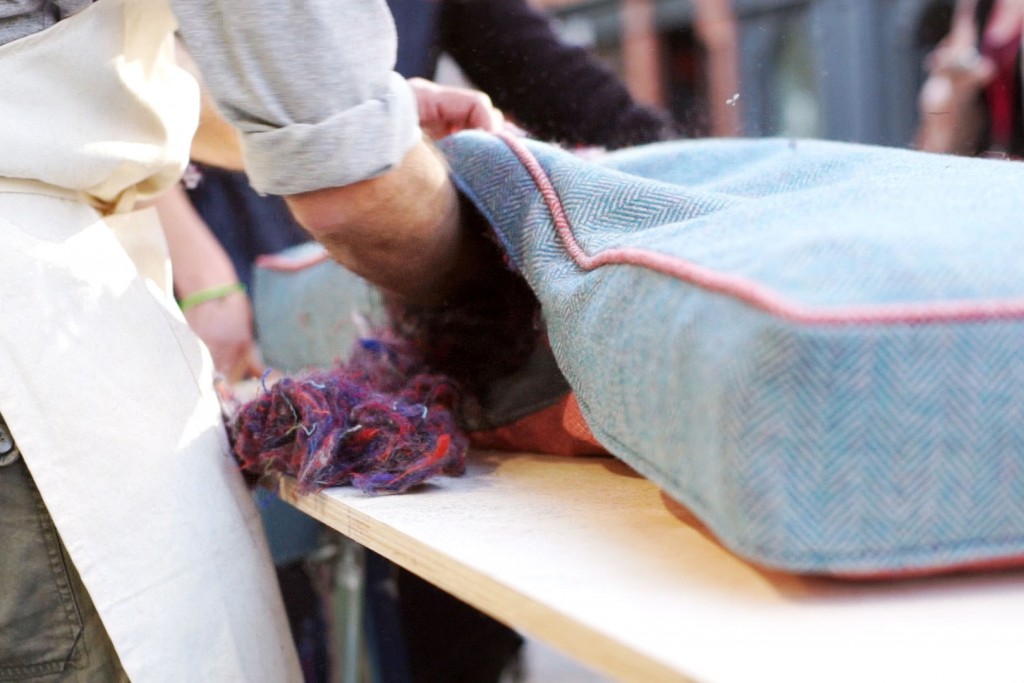 Reflecting and building on our 'bulky waste' Design Residency project earlier in the year, we will be joined by Hackney duo Urban Upholstery and award-winning textile designer,Ella Doran, to explore how to reduce the quantity of furniture going to landfill through considered design approaches and practical re-upholstery techniques.
1 – 4pm: Activities and demonstrations with Urban Upholstery and Ella Doran
4 – 5pm: Q&A session with Ella Doran and other experts from the worlds of waste, furniture and design
5 – 7pm: Drinks and networking reception
Hackney duo Urban Upholstery have created a business out of rescuing and giving new life to fly-tipped furniture. They will expand on traditional Italian techniques that provide longer product life and will demonstrate their skills in action. They will also teach visitors to make their own upholstery buttons and cushions, so you will have something to take home with you!
Ella Doran is an RSA Fellow and entrepreneur. She was one of our four designers on the design residency project and helped to develop the new fabric (also made from waste!) that now covers the Survivor Sofa. Inspired by The Great Recovery and her own interest in sustainable design, Ella will exhibit some of her own materials and explain how she is adapting her practice towards a more circular economy.
Sign up here
This event is part of London Design Festival