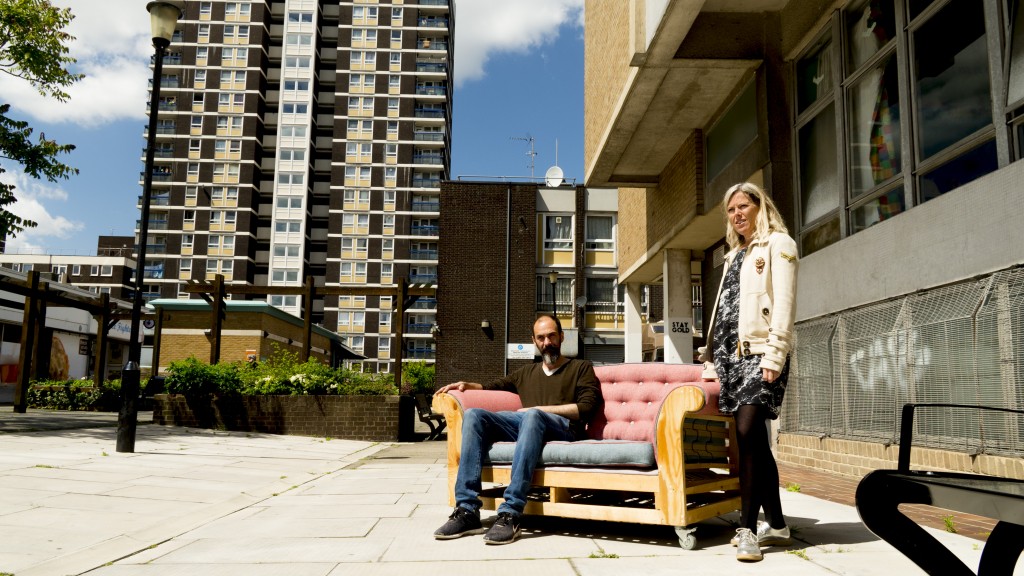 It's been quite a journey for our Survivor Sofa – from front room, to landfill, through teardown and redesign, to design fairs and showrooms, and finally to its new home at RSA House – all in less than 6 months. And now its epic journey is coming to a TV near you.
Following it's debut on Monday 14th December 'The Survivor Sofa Story' will be broadcast periodically by the Community Channel for the next few years. The channel is available on Freeview (channel 63), iPlayer, YouTube and more so there is plenty of time, and plenty of ways, to tune in!
The Survivor Sofa was created following our bulky waste design residency with SUEZ in early 2015. Thanks to Design Residents Ella Doran, Kirsty Ewing, Xenia Moseley and Sarah Johnson; to Urban Upholstery; Camira Fabrics for their support and to Paul Wyatt for making this TV debut a reality!
You can watch it on www.survivorsofastory.co.uk.
You can also download the "Survivor Sofa Story-book" which has interviews with all the participants and those "behind the scenes".
And here is a sneak peak at the trailer to whet your appetite.