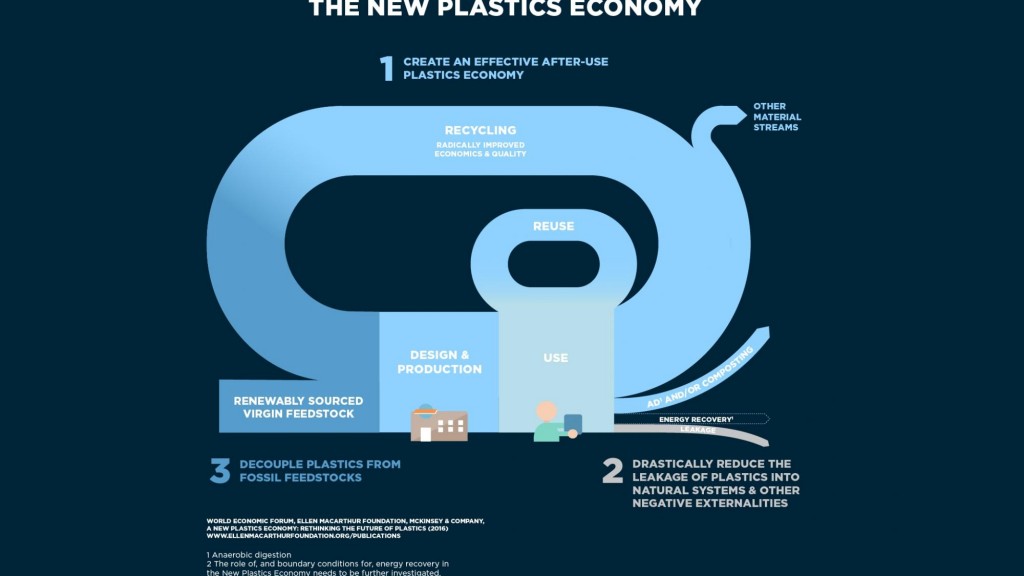 Plastic is the workhorse of the modern economy, combining unrivalled properties with low cost.
Yet we are increasingly aware that the way we currently conduct our love affair with plastic comes with considerable drawbacks: lost material value through single use products; high economic costs from water and air pollution – both of which are set to increase if we continue on our current path.
The need to change the way we view and use plastics is becoming increasingly apparent: In their latest report the Ellen MacArthur Foundation lay out their blueprint for a New Plastics Economy, one which rethinks the principles underpinning our current plastic packaging system to ensure that this plastic never becomes waste.
Download their infographic pack here.
Image: Ellen MacArthur Foundation