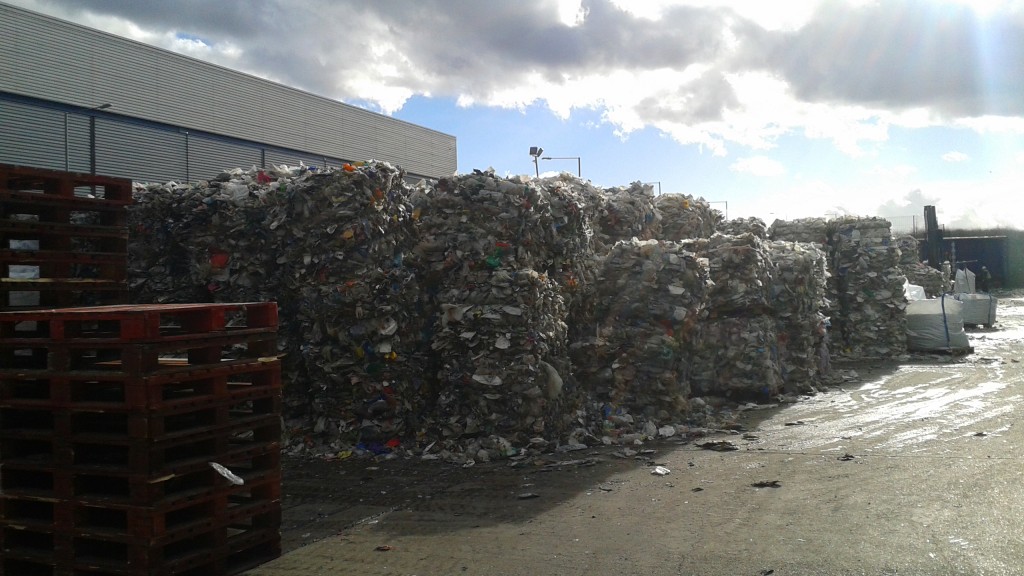 Last Friday we got together again with Julie's Bicycle for another fascinating and fun day exploring sustainability and the circular economy. This time we went to Closed Loop Recycling in Dagenham, to see the journey that the many lucky plastic bottles take if they get to this recycling plant. At our workshop we were joined by a lovely group of interesting and expert individuals from various prestigious art courses and art occupations across the capital.
After some introductions and background on our subject from Sholeh from Julie's Bicycle and Lucy from The Great Recovery, Nick Cliffe took to the floor to explain what Closed Loop were all about. So fascinated were our crowd that our tour began very late, but once clad in stylish pink hi-vis and white hard hats, we began our journey.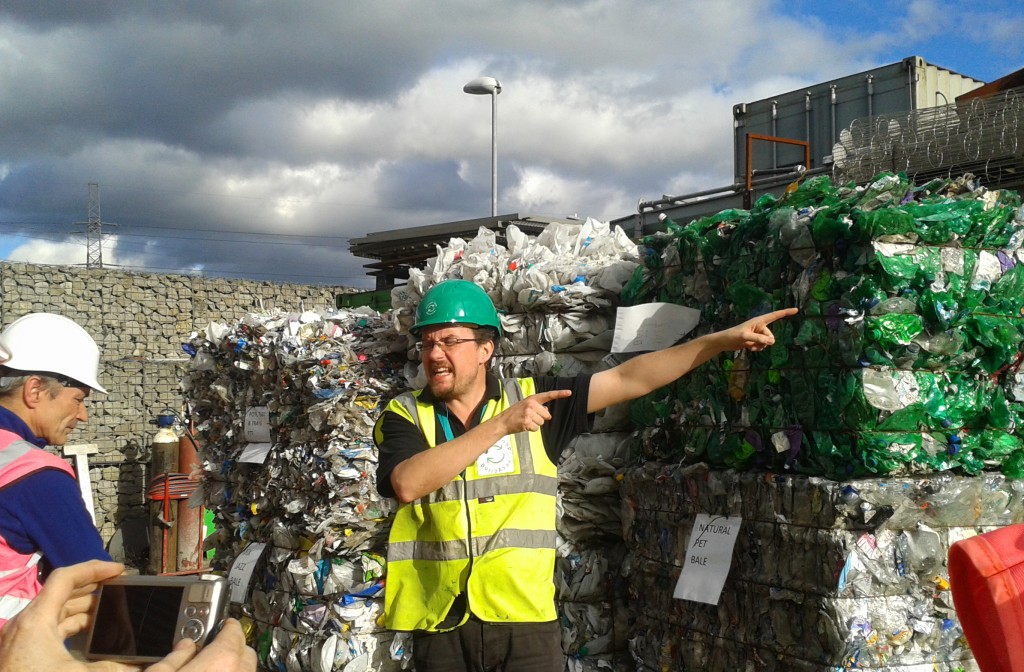 It was really interesting to discover the many interesting by-products from the bottle recycling process. The one that received the most attention from the cameras was the strange hot goo that appeared from the bottom of one machine, which was producing rHDPE pellets. It rapidly created an abstract pile of gunge on the floor. Alarmed, we informed Nick of the leakage, but he assured us this was totally normal. It sets very quickly and is transferred into a container. Along our tour we saw many mountains of plastic flakes, the pure milk bottle ones sparkled like jewels and the coloured bottle top ones went some to revealing the popularity of the different milk varieties; semi-skimmed came out on top.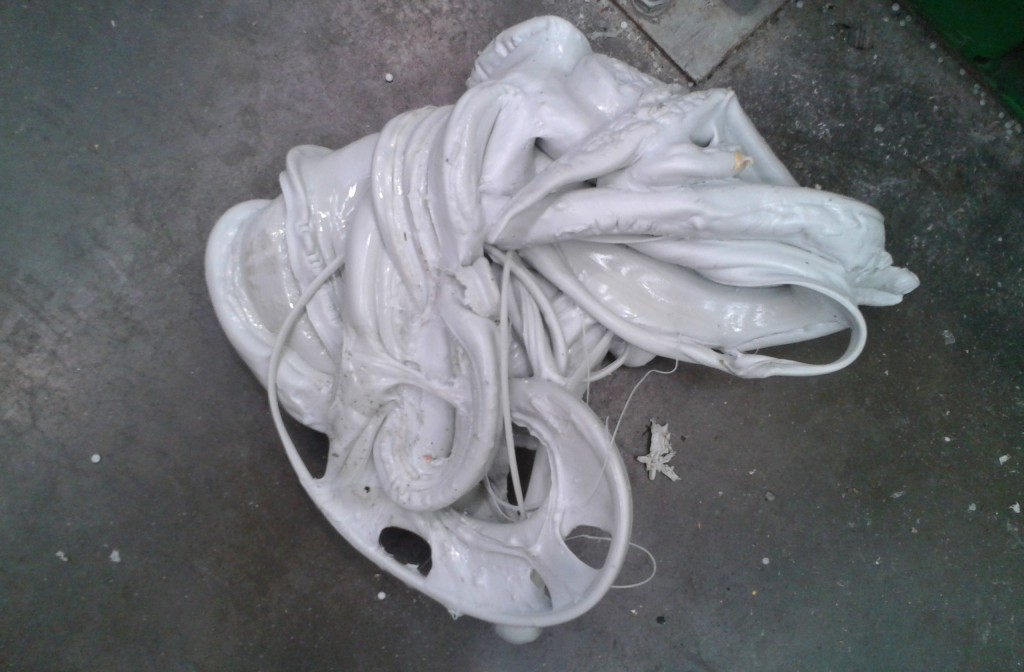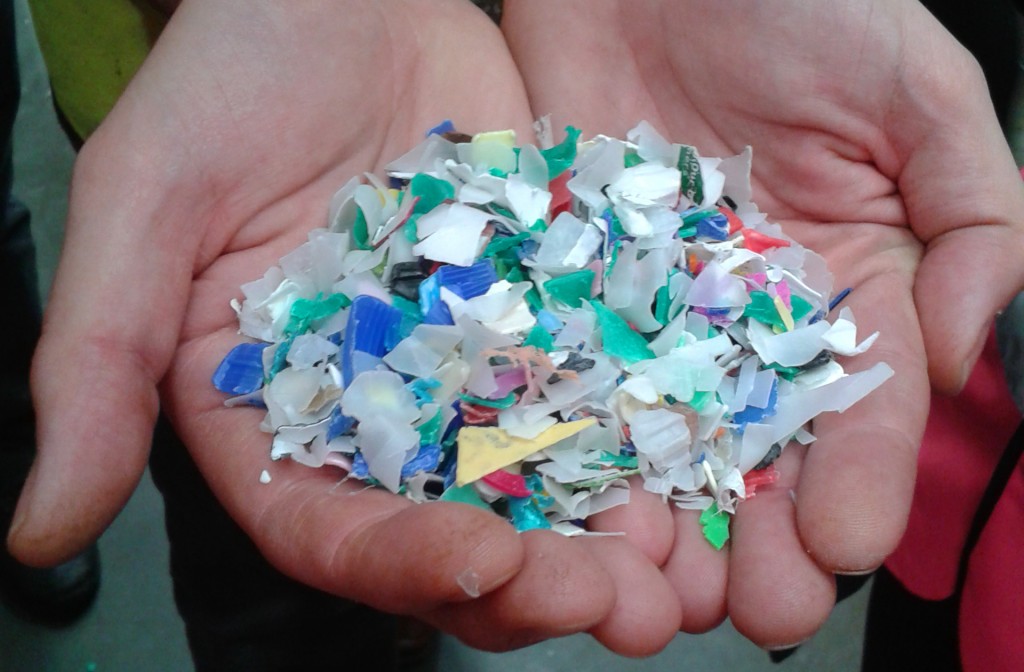 Visiting the factory certainly did make us realise why recycling plastic back to food grade level is so rare. The process of splitting the original product down to a pure safe form was extensive, with six different processes to complete before the plastic is ready to start its new life. These include optical sorting using infra-red beams, purification which removes the outa layer of the broken down plastic, and a final quality assurance test in the laboratory.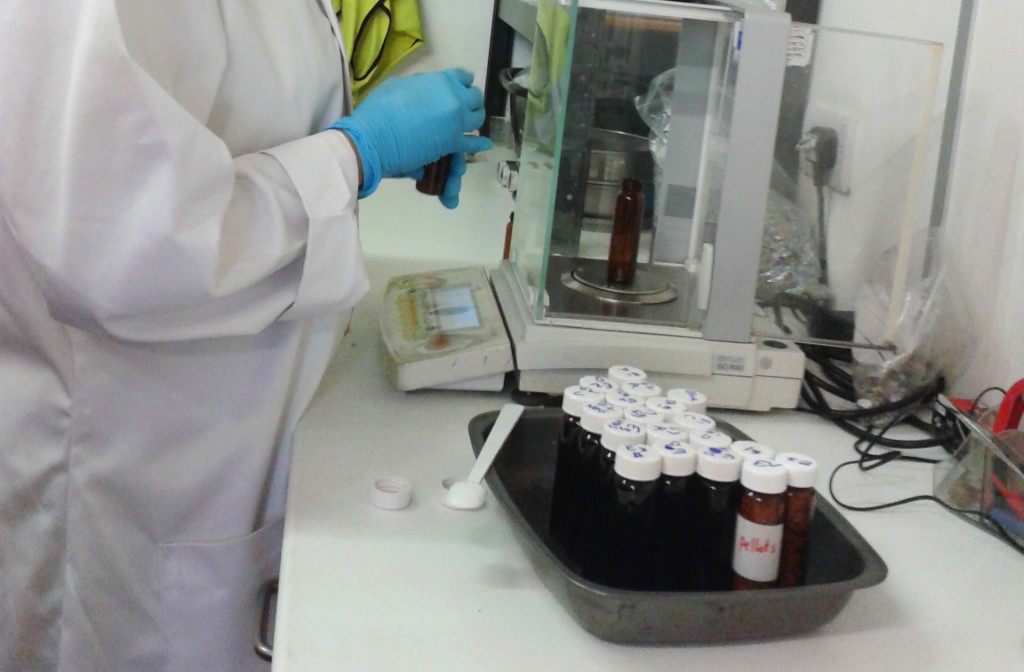 Back in the safety of the office, we heard about Closed Loop's latest business venture with plastic manufacturer Coveris. They have invented 50% rPET cups which they are aiming to introduce into the sports and hospitality sectors, this scheme guarantees that they are recycled at Closed Loop and reduces CO2 emissions as distance travelled by the cups are reduced. As we heard at our plastics conference earlier in the week, the biggest challenge for this sustainable business idea is making it economically viable and kick-starting the market, but it's a case of chicken and egg. The more people use recycled goods, the cheaper they will become, and therefore the more economically viable.
Then we got active and angry taking apart some plastic products. In one bottle with a spray top, we found some hidden metal parts, which would have contaminated the rest of its batch had it entered the recycling process. We talked about how unnecessary so many plastic products are, and the attitudes and alternatives that need to be found. Using Nat's four circular economy design models we brainstormed some of these alternatives. What if there was a door to door service that would take away the packaging we gain from online shopping deliveries? What if there was an organised supply and demand system in shops to reduce the over supplying of goods? Could we wrap new clothes in old clothes as their packaging?
Exhausted from the huge amount of thinking we had done that day, we reflected for a few minutes before ending by telling the group what one personal action we would take to tackle plastic waste; These included interrogating the recycling rules given by our councils, looking at the amount of packaging on our product before we buy it, and watching the documentary film 'Trashed' that reveals the worrying reality of plastic pollution.
As we hoped it would, the day sparked huge amounts of passion from our attendees and some great ideas too. If you would like to get involved in one of our workshops with Julie's bicycle, there are plenty more to come.