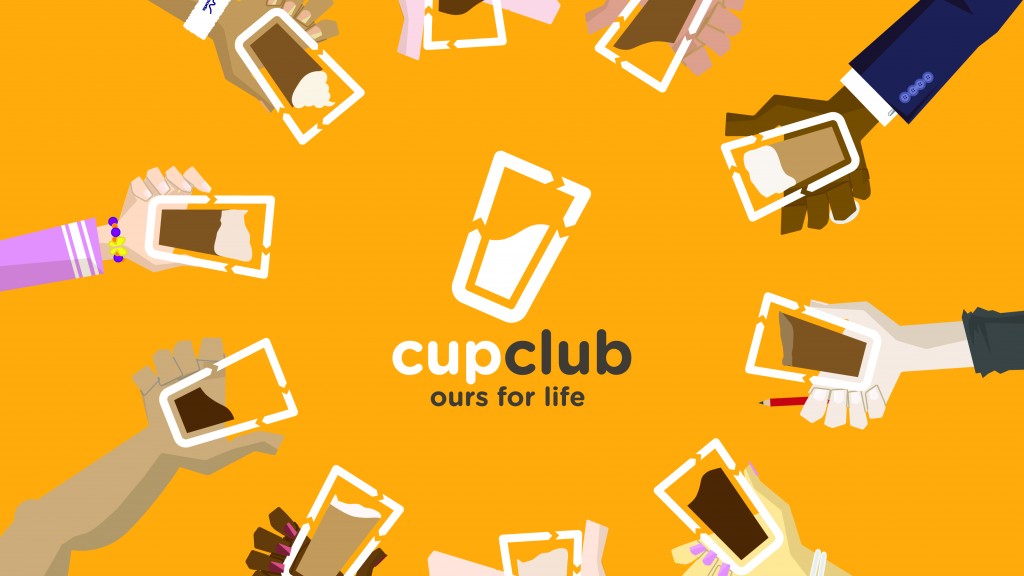 Over the summer of 2015 RSA Great Recovery hosted a number of Summer Design Residents at Fab Lab London. These young designers were all developing circular economy projects, and were seeking out access to machinery and circular economy expertise to help them make their ideas a reality.
Frustrated by the vast waste from the disposal cups carried all around her in London, Safia Qureshi and her colleagues at Studio [D]Tale have taken inspiration from quite a different system of taking tea. Here she introduces CupClub and discusses the initiative's progress so far: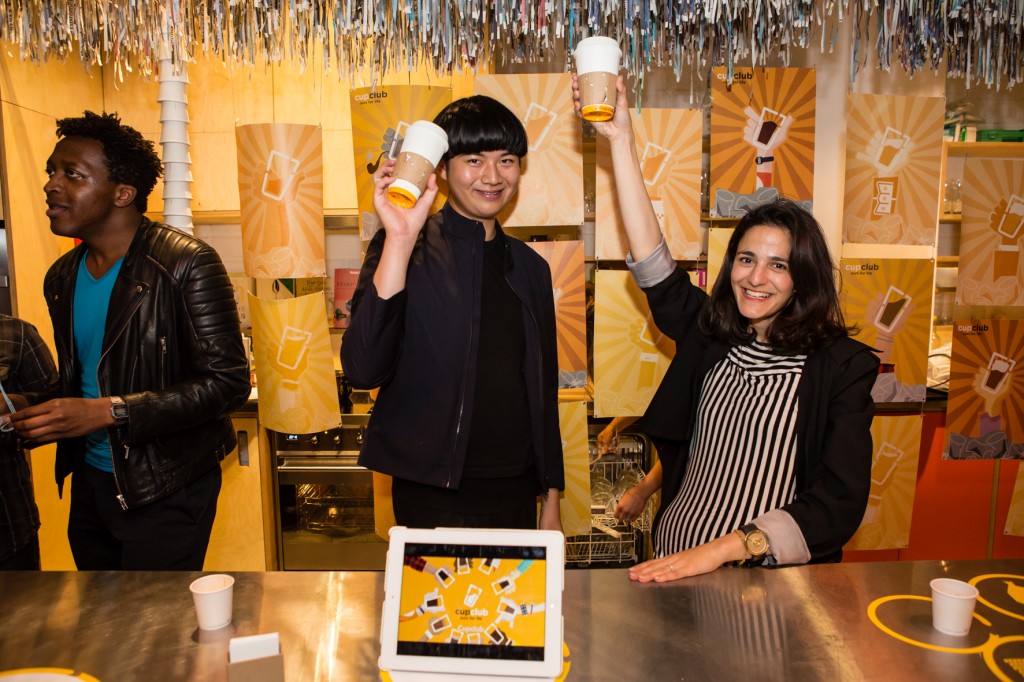 GR: So what is CupClub all about?
SQ: CupClub is a new design and system for cups in London, inspired by the enterprise model of Chai Wallahs.
Chai in India is sold on every street corner to consumers in small glass cups that are ubiquitous by design and made to last. Once the chai is finished, the glass cups are easily collected by chai wallahs in crates, washed and then re-used. The history of the cup design dates back to the 1930s french design Duralex Picardie, thought to have been brought across during British colonial rule.
We are taking inspiration from this system to rethink our reliance on disposable paper and plastic cups in the UK.
GR: How big is the waste problem you are trying to tackle?
SQ: In London consumers discard 2.5 billion disposable cups a year.
These single use disposable cups amount to 25,000 tonnes of waste, which is either incinerated or sent to landfill. CupClub eliminates this unnecessary waste stream by providing a ubiquitous cup design for London that can be reused and enjoyed multiple times by consumers and baristas. It's ours for life.
GR: What challenges you've come up against when designing this product and system for circularity?
SQ: The major challenge when designing for circularity is developing enough incentives for current customers to switch to a circular product. A lot of what we currently consume is cheap, disposable and relatively simple. Designing for circularity is a complex process that requires a host of knowledge and skills across science and design.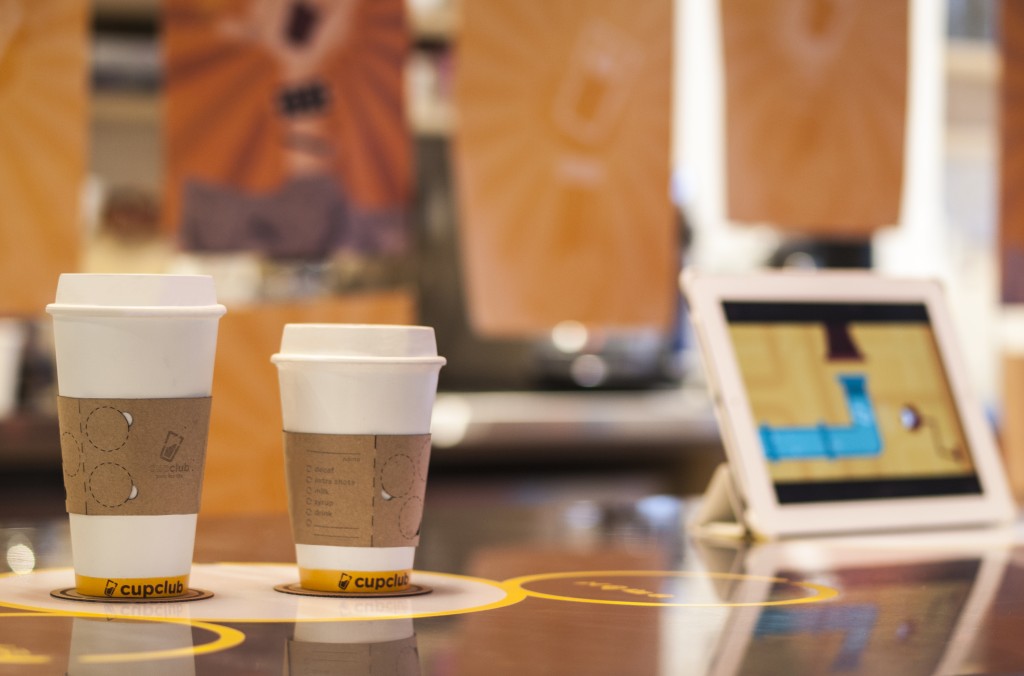 GR: You were one of our design residents at Fab Lab in Summer 2015, how did the access to Fab Lab and The Great Recovery help you?
SQ: With the help of the RSA Great Recovery we were able to access Fab Lab London, conveniently based only 10 minutes walk from our studio. As an early stage start-up, being able to prototype at a Fab Lab London was looking unaffordable for us but with this support we were able to produce prototypes for CupClub, and test our product quickly and effectively using 3D printing technology in the lab. The team at Fab Lab were exceptionally helpful in guiding us to achieve the best results.
GR: What role do you think makerspaces like Fab Lab have in helping people design circular products and systems?
SQ: Makers spaces in London offer not only access to highly skilled technicians but also equipment that can quickly prototype. Working in Fab Lab was a great environment to meet other makers and work alongside other like minded people. Its a great place to exchange ideas and come together as a community.
GR: You presented CupClub at London Design Festival this summer, what are your next steps for the venture?
SQ: The next steps for CupClub are to work alongside retailers to develop up our product and service. We are looking to run a pilot next year in the Square Mile with 10 retailers. The challenge will be to build consumer awareness about CupClub to gain momentum in the run up to the launch, and also to encourage people to engage with circularity and re-use. We are hosting a talk during this month's Disruptive Innovation Festival on this very topic, to expand the conversation and reach out to a global audience.
You can hear Safia talk about CupCLub as part of DIF on the 20th November 2015