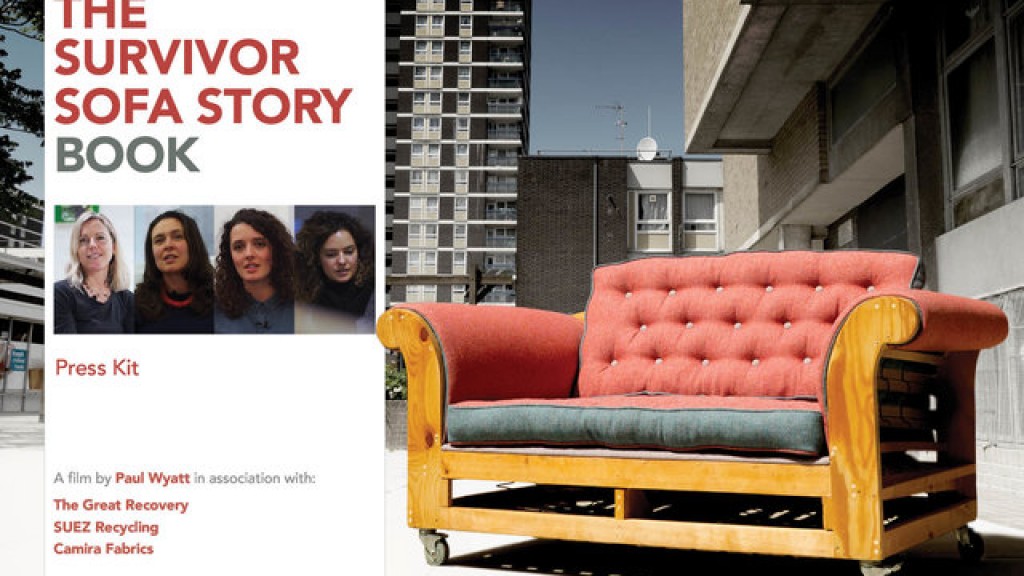 The Great Recovery has been very fortunate to work with Paul Wyatt, the talent behind our collection of films. Here he explains how he has used the films to challenge perceptions of waste and sustainability.
Colleagues in the creative industry were surprised that I'd joined The Great Recovery as filmmaker.
I was actively discouraged from doing it. "Sustainability is boring", "How will you bring it to life?" "No one will watch the films" were a few of the comments I received.
Sustainability films are generally considered to be overly portentous. They have such a need to be worthy that they forget about narrative and the core messaging. I was sent many examples of these films to watch which gave me the basis of what not to do.
Right from the get go I decided to make them look like TV shows with titles and music and high production values – all on a shoestring budget. When you unfold messaging in video via a format people are already familiar with it helps to pull in a general audience.  Aiming for that general audience is key as it will amplify the messaging and empower the project.
It was also important to keep the videos human scaled  "How does this make you feel?" "Why should we care about this?" were key questions during most of the filmed interviews.
Doing this makes an audience connect with other people and from that connection will come understanding.That's been the overriding aim with the visual communication of The Great Recovery.
The engagement between the viewers and the films is very high.  As they say in the advertising industry "there is an appetite" for this content when it's presented to an audience in this way.
I'm pleased to have ended my time on the recent "Survivor Sofa" project  by having brought it to "real" television. After four years of figuring out how this type of communication works visually it was relatively straightforward to pitch it to a broadcaster and additionally raise funds for a long form Great Recovery film to be made.
The film follows a small team of designers – Ella Doran, Kirsty Ewing, Sarah Johnson and Xenia Moseley – as they wage a war against waste with design as their primary method of attack. This inspirational and thought provoking film follows the designers as they participate in The RSA Great Recovery project's exploratory and pioneering design residency.
Along the way they meet furniture manufacturers, reuse organisations, waste experts, upholsterers, furniture designers, policy makers, manufacturers and local council officials in their bid to identify where design initiatives can help reduce the amount of furniture and bulky waste which needlessly ends up in landfill.

The film is now available on catch up services and via www.survivorsofastory.co.uk
You can also download the "Survivor Sofa Story-book" which has interviews with all the participants and those "behind the scenes".
This non profit documentary was shown with great success via the Media Trust's Community Channel which is the only TV channel for communities, charities and the brilliant people who make the U.K. a better place for us all. Twelve million people watched the channel last year.
Most broadcasters will tell you that anything involving sustainability is hard to make "sexy" or interesting to a general audience. This highly visual project has managed to circumvent all of that in a very human and accessible way