Why plastic? Sophie Thomas managed to sum it up in one short phrase – 'it's a love/hate thing'. Plastic is wonderful. It's easily manufactured, comes in a range of colours, is heat protective, malleable and has completely revolutionised the way we live. And for that reason we have produced more plastic in the last ten years than during the whole of the last century. However, our handling of it is why so much of it ends up in oceans and in landfill every year, and is causing huge amounts of damage to our planet.
James McKechnie from Hope Recycling emailed The Great Recovery and asked what was being done in the field of plastic recovery and innovation. We thought that was an excellent question, and about time that we found out the answer! So on the 3rd November we gathered together a room full of experts in plastic, from a range of fields: recycling, design, science, engineering and sustainability. A series of short lectures from members of this group revealed some fascinating insights, motivations, ideas, problems in plastic innovation and sustainability.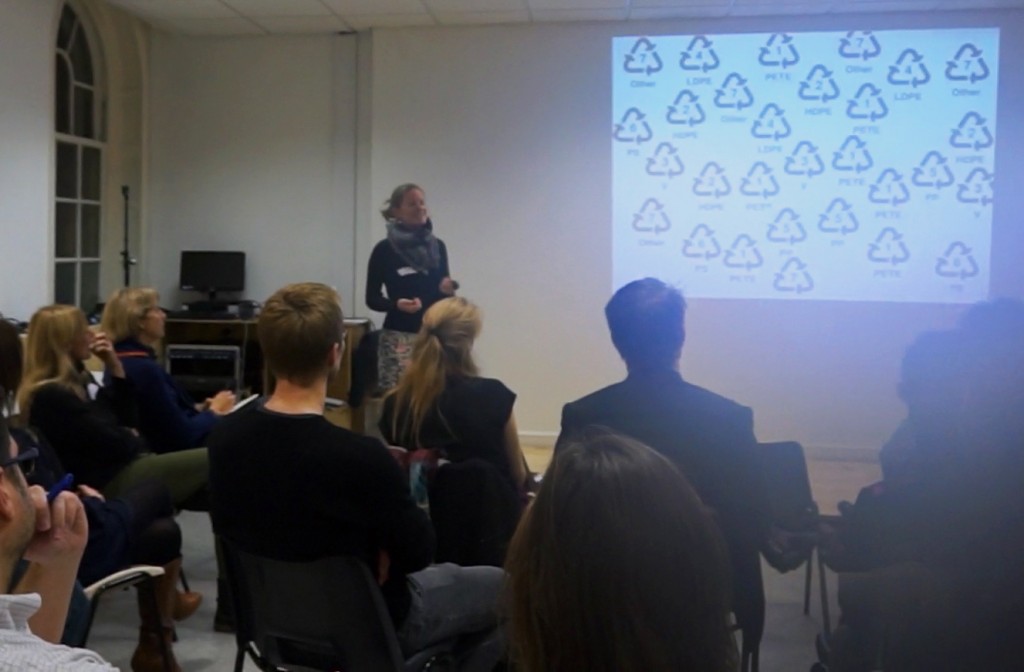 William Hoyle, from Tech for Trade started off the evening talking about the very inspirational work he is doing with 3D printing in developing countries. The 3D4D challenge has been harnessing the value in 3D printing to facilitate fast 3D printing projects that tackle social and economic issues. Tech for Trade also set up the Ethical Filament foundation, which produces 3D printing filament made from recycled plastic waste. The initiative aims to provide income stability for women and waste pickers in developing countries and to reduce environmental impacts by helping to cut levels of plastic waste.
A little later we heard from Clare Cunningham of 3D printing company Faberdashery, who has developed biodegradable 3D printing filament made from corn starch. Clare pointed out; 'people don't buy my product because it's sustainable, they buy it because it's a great product; sustainability is incidental.' Yes, 3D printing is changing lives, but we are still producing more plastic which is finding its way into our oceans and food chains. We need new ideas and systems to manage this waste, and turn it into somebody else's product. How can we produce more sustainable products and business models that are economically viable?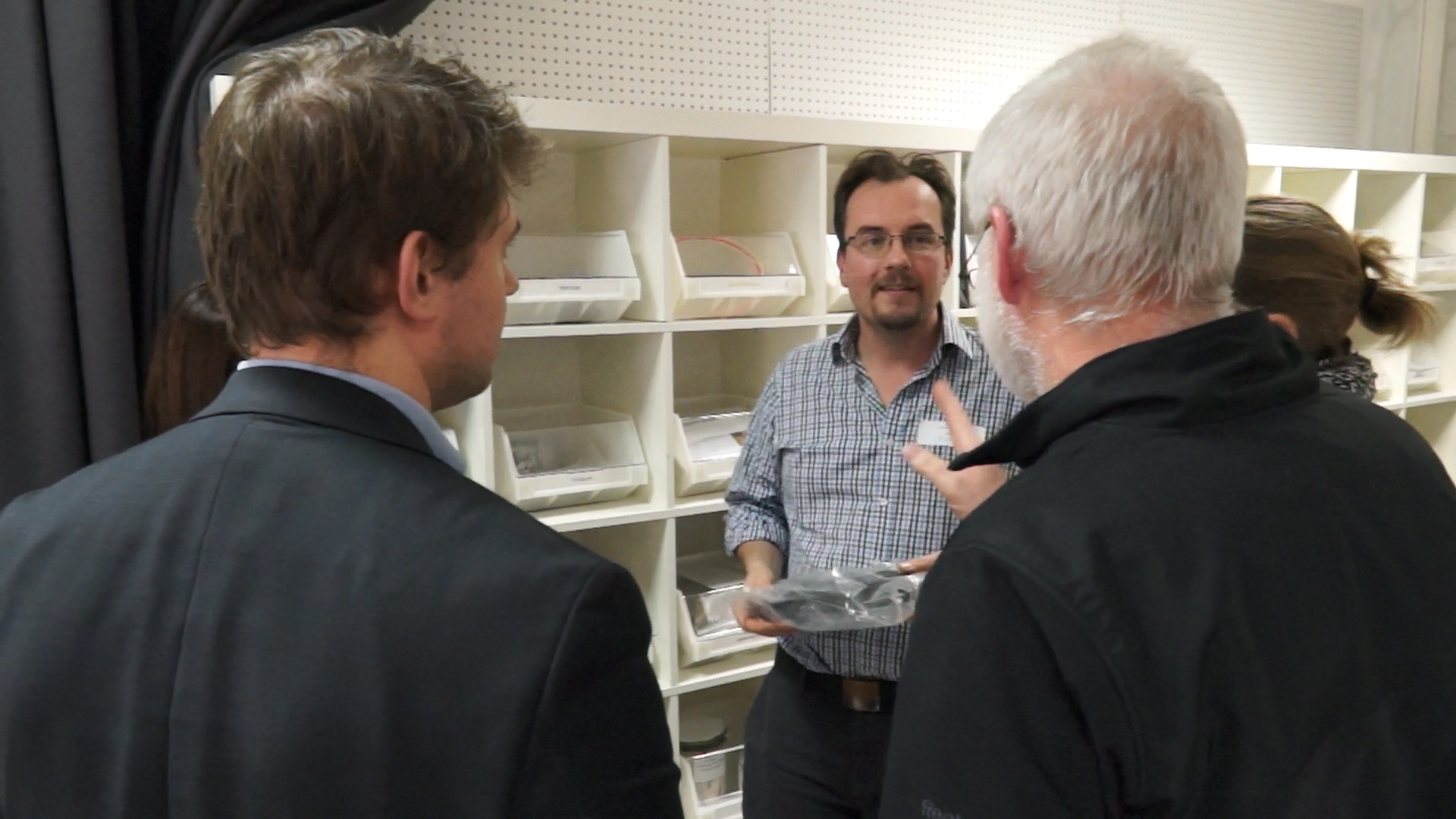 Luckily Nick Cliffe was on hand to tell us about what his company Closed Loop are doing in Dagenham. This recycling plant takes in tonnes of used plastic bottles and turns them into rPET flakes which can be sold for use in other industries. Along with our other speakers, he stressed the importance of design in this mission. 'Designers should be designing for the recyclers and recovers, as well as the manufacturers and the users.' Too many products are being make out of many different plastics which cannot be recycled as they can't be effectively separated. He gave the 'Jug-it' as a prime example of this as it is made up of six layers of composite materials.
James Mckechnie talked about where this has already had success. Having worked to reduce Easter Egg packaging at Sainsbury's, he said that the successful re-designs on the new packaging was fundamental in making sure that sales were maintained, effectively bypassing the fact that a small box could look like you were getting less for your money. Carrina Gaffney from the Ocean Friendly Design Forum delivered a heart wrenching plea for us to stop using beauty products such as toothpaste and face scrubs with plastic beads as they are being consumed by sealife. The plastic breaks down into tiny particles which nearly all sealife eat by mistake. The poisoness plastic travels up the food chains and can cause offspring deformities and the death of some of ouroxygen producers such as sea plankton who produce 60% of our oxygen. To give add some scale to the problem, Carrina went on to tell us that 80% of plastic pollution in the sea is micro-plastic, and invisible to the naked eye.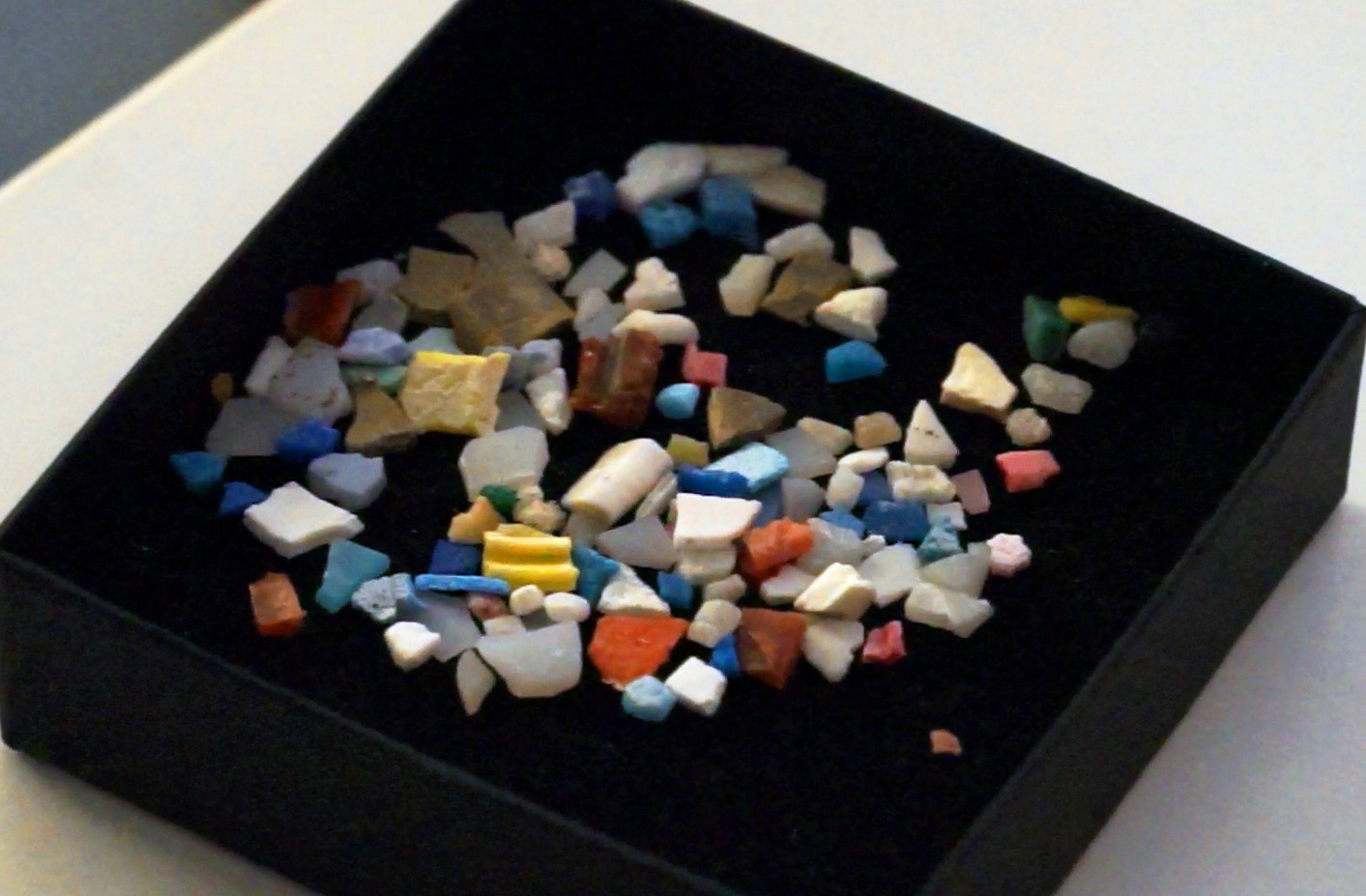 It was clear by the end of the evening that we certainly have our work cut out for us, but there was a general consensus among the group that the world is moving towards a more sustainable place. In 2006 California put in place a law stipulating that 25% of non-medical/non-food packaging must be recycled, and despite initial grumbling from manufacturers, this has hugely changed their plastics and manufacturing landscape. There is hope, and there are incentives to close the loop on plastic.
The buzz of this was such that we almost had to start chucking people out! An hour after our finishing time, our guests were still chatting, brainstorming, swopping knowledge and coming up with new ideas. All we can say is that we are very excited about what future developments will occur as a result.
If you have any thoughts on how the Great Recovery can support the move towards a circular economy for plastic, please get in touch!