Project Recover: new life from old paint
Imperial Chemical Industries Limited
Every UK household is estimated to have 17 tins of unused paint stored, while 50M litres of paint are said to go unused each year in the UK, wasting valuable and scarce resources or clogging UK landfills. AkzoNobel (Imperial Chemical Industries Limited; Dulux Paints) are teaming up with leading design and innovation company Seymourpowell to seek innovative design ideas to close the loop of Decorative paint recycling; an issue with which AkzoNobel are already working actively alongside Newlife Paints Ltd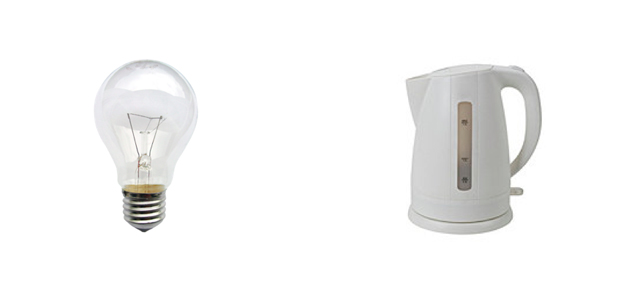 Closed Loop LED Bulb
The Agency of Design Ltd.
Feasibility study into the redesign of an LED light bulb from the focus of cyclic materials.
Connected closed loop kettle
The Agency of Design Ltd.
Feasibility study into the redesign of a kettle from the focus of cyclic materials.
Sustainable Retail Design: A Closed Loop Life Cycle Assessment strategy
4G Design
This feasibility study will demonstrate potential new and innovative ways of designing and manufacturing retail fixtures that are environmentally preferable.
Substitution for non-recyclable fireproof foam and lightweighting for dematerialisation
Alsitek Ltd
Exploring substitution for non-recyclable fireproof foam and lightweighting for dematerialisation.
A new design for a handheld reusable non-invasive breath test for blood glucose monitoring and diabetes self-management
Applied Nanodetectors Ltd
Looking to assess the feasibility of developing a hand held reusable non-invasive breath test device for blood glucose monitoring and diabetes self-management of diabetes.
Electric Vehicle Battery Remanufacturing (EV BATT-RE)
Autocraft Drivetrain Solutions Ltd
This study aims to dematerialise electric vehicle battery packs by introducing a remanufacturing service.
The RE-Fab House: Enabling Re-Useable Construction
Ecobond (Cymru) Ltd
The RE-Fab project is a building design concept which will allow the efficient construction of houses using sustainable regionally manufactured components.
Ecocap Ltd
Ecocap Limited
Ecocap Limited is developing a bottle cap made from PET plastic as a means of facilitating the recycling of plastic bottle caps.
Freight*Lift palletless material handling system
Hugh Frost Designs Ltd
A concept which uses static "receptors" to eliminate of wooden pallets, many of which are single trip, and the costs and carbon footprint associated with collecting empty pallets and returning them to the primary producer for reloading.
Reusable Hashi made from Disposable Hashi Waste and Biopolymer
KeepCup Ltd
KeepCup Ltd and Sprout Design Ltd are conducting research into a new foodservice related items based on closed loop manufacturing, and reducing waste. These relate to the bring your own movement which is exemplified by the KeepCup.
Circular Design and Processing of Green Sustainable Products of Material Benefit
NewCatCo
This study proposes to replace the linear take-make-dispose vehicle exhaust three-way catalysts with a greener, more sustainable, more easily regenerated/recycled vehicle exhaust catalysts (VECs) of low-energy, low material demand, easier regeneration/recycling and better material circularity.
Modular Bicycle Frames
Raw Studio Ltd
Rawstudio has investigated the design and production of bicycle frames and has developed a disruptive business model and process to challenge the mass production cycle industry and close the loop to a wholly UK based process, involving online bespoke ordering, high-value customised rapid manufacturing, local production and design for disassembly, modularity and repair.
Closed-loop manufacture using recycled Uk Polymer (CUP) – Systematique
Systematique Ltd
Systematique have designed a globally unique low-cost, flat-pack fashion bust (retail torso mannequin) made from sheet PP. This study will establish the feasibility of implementing a closed-loop circular system for UK manufacture using UK polymer recyclate, with recycling at EoL.
Servicing Greener Cities
Treebox Ltd
Treebox sell and install greenwalls. These are panel systems for growing plants vertically, which has a number of environmental benefits and restorative features. This project sets out to investigate the feasibility of Treebox moving to leasing business model. It will also carry out a design study, assessing the environmental impacts of Treebox's two products using LCA and then re-concepting the designs.