Globechain is an online reuse platform that connects businesses, charities and people to enable them to reuse unwanted items and demonstrate social impact value from this reuse.
It has over 10,000 members ranging across corporates, charities, schools & universities, social enterprises, start-ups and individuals in industry sectors ranging from retail, banking, fashion, food, construction, education and health.
Many businesses, organisations and individuals struggle with what to do with unwanted or redundant items in their day to day businesses and life. Globechain aim to create a local supply chain within a global community to enable the redistribution of goods to social causes rather than landfill.
It seeks to encourage innovation via reuse, recycling and upcycling items amongst its members to create social, economic and environmental good in a simple, fun and convenient way for all.
Founder May Al-Karooni talks to us about the development of Globechain and the impact of its work.
How did the project come about and how does it promote a circular economy?
It began when the bank I worked for moved offices, ordered new office PCs, carpets and furniture and then found that there was no convenient way of offering the old items to charities and local businesses. After hearing the cost to businesses of removal and refurbishment, I saw the potential to solve these problems, reduce waste to landfill  and increase the life of goods whilst at the same time showcasing the social value created for communities in the UK and abroad by these donated resources. Globechain was born!
How did Globechain expand and develop?
The project started with an idea pitched to one of the UK's largest retailers. They understood the value it had to them and could visualise the impact it would have, not only on their business with respect to cost efficiency, but also to the local community and customers. They became one of the first pioneers to trial the system and the prototype site. Other pioneers in the commercial and construction sector also came on board throughout the year.
Initial findings showed, firstly, that there was definitely an appetite for giving a new home to the fixtures and fittings from the retailer and, secondly, that the system we had put in place created a positive link between our corporate and charity members.
It's important that our members find the site and system easy to use. The pioneers and Globechain worked closely together with a number of employees dedicated to trialling the site. Their feedback about usability and communication channels between those offering and those seeking resources has helped us to continually improve and develop the site. The platform was redesigned and the back office system has been made more robust with the ability to manage large volumes of transactions.
We offer reports of the social impact of the donations to our members. This reporting data is bespoke to both type of members, corporate and charity, and we continue to make improvements to this based on our learning from the members.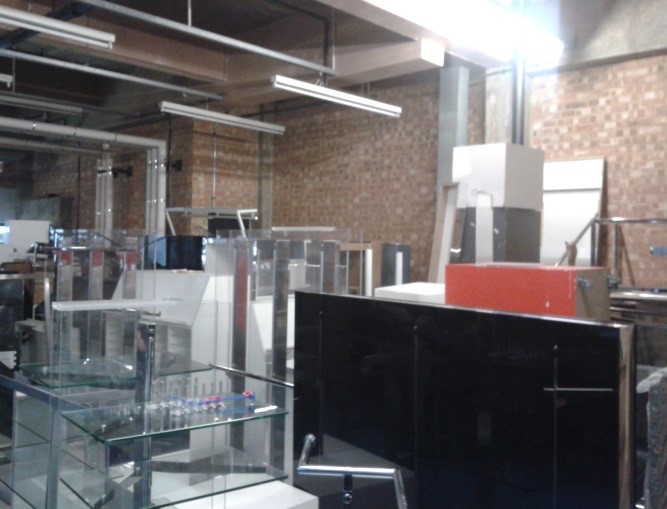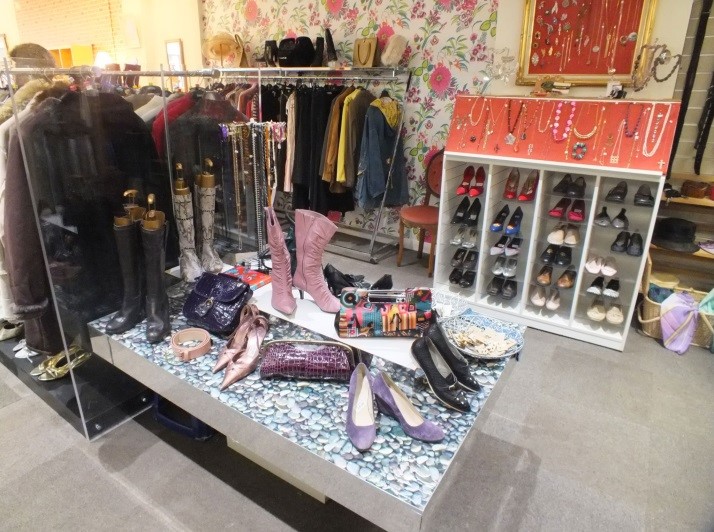 What have you learnt along the way?
We've learnt lessons in many areas, from understanding a client's needs to timing to building trust. A change in behaviour is needed from both our corporate and charity members but the needs of these two groups do not always align. The system we have has had to support a platform that compliments both party's needs.
What challenges do you face?
The challenges we face are similar to other marketplace platforms, such as creating traction to grow and scale.
Due to their internal processes it can take time to bring large companies on board and this is something we hope we can reduce.
What has the impact been of Globechain's work?
As well as the direct impacts of reducing waste to landfill, other areas such as employment and upskilling have benefitted indirectly from the types of goods being used, upcycled or redesigned.
The social impact created by the Globechain community's commitment to reusing resources is diverse:  medical equipment has gone to disaster recovery organisations, benefitting large communities abroad; fixtures and fittings from well-known stores have refurbished charity shops around the UK, and even coffee grinds have found new homes – growing oyster mushrooms and helping unemployed youth to create micro businesses in the community.
As an example, one of our charity members secured fifteen tonnes of goods from one of our corporate members. These items were shipped to Africa to help in communities affected by Ebola. The items, which ranged from medical equipment to office furniture and children's toys, saved the charity £30,000. They helped a community of approximately 20,000 people, refurbished two hospitals, one school and a local authority office.