From a disused tin mine to the heart of the City, via mountains of waste and enormous train sets…
The last three years have been an exciting journey of discovery into the world of design for a circular economy and have seen us build a wonderfully diverse network of thinkers, makers, sharers and doers. And so, earlier this month, we were delighted to gather these friends and supporters to celebrate our collective achievements and to reflect on the second phase of our work with Innovate UK.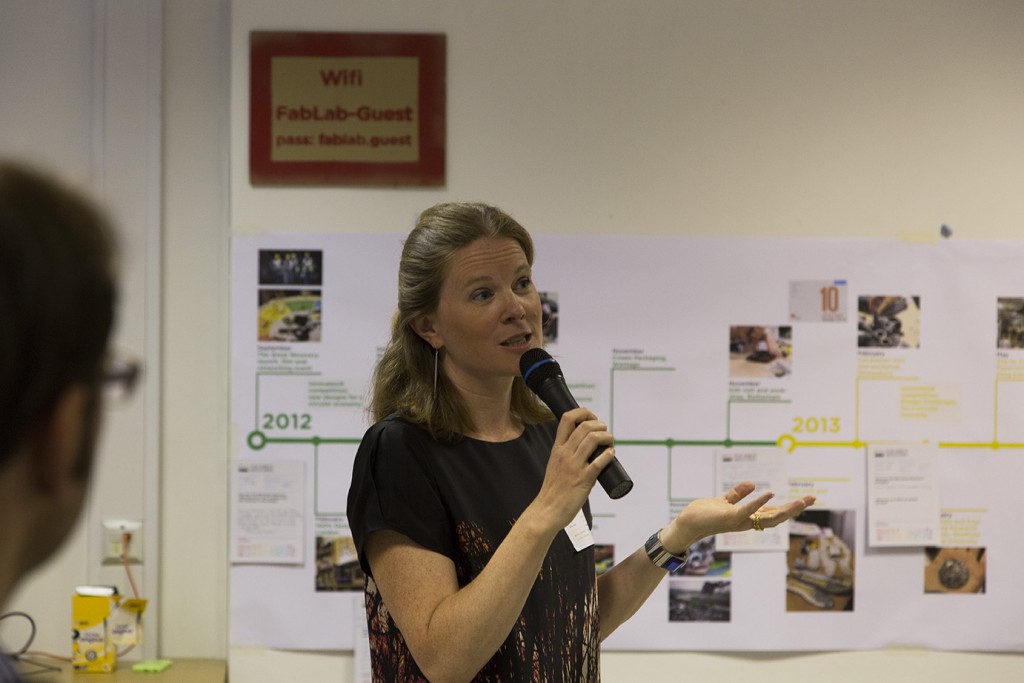 The journey so far…
We took over Fab Lab London (itself celebrating its one year birthday this month) with a giant timeline plotting the multitude of events, teardowns, workshops and activities held by The Great Recovery since our inception in September 2012. Attendees were asked to populate this timeline with their experiences of being involved, and of the influence and impact the project has had on their work. (We also took the opportunity to ask our network for their suggestions on future direction of The Great Recovery – send us an email to info@greatrecovery.org.uk if you have any thoughts on this).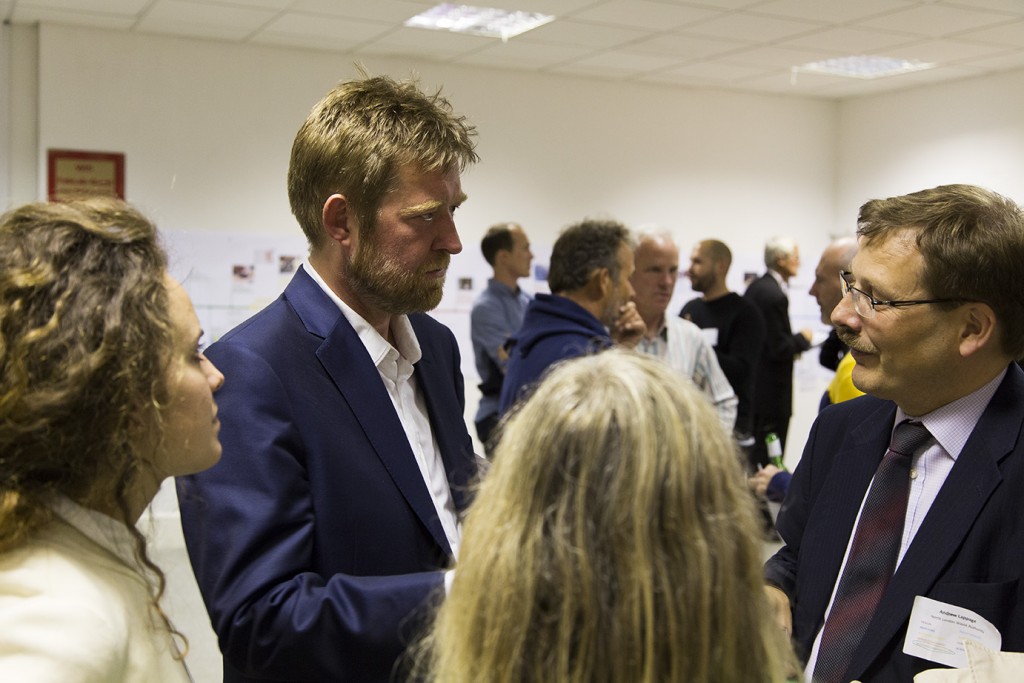 Voices from our network
We were delighted to hear from a number of our network during the evening as we reflected on the fantastic journey of the project so far. Our particular thanks went to Nick Cliffe and his colleagues at Innovate UK, whose support has enabled and championed the work of The Great Recovery.
Design is at the heart of our work and we were delighted to be joined by Rich Gilbert from The Agency of Design, textile designer Ella Doran, and Craig Anderson from the Furniture Re-use Network who each talked about the benefits they have felt from their involvement with The Great Recovery and the way it has informed their practice.
Incoming RSA Director of Economy, Enterprise and Manufacture, Tony Greenham, expressed the RSA's continuing commitment to working on the circular economy as a crucial part of building a sustainable, fair and dynamic economy.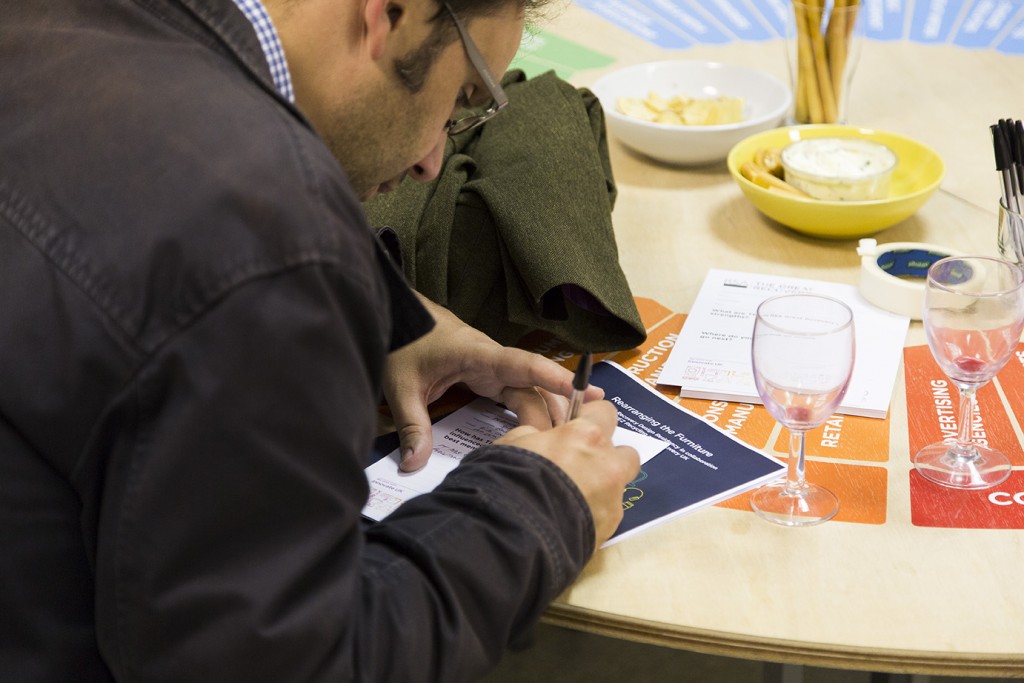 "Save our Sofas'
Turning Fab Lab's boardroom into a cinema for the evening, we were thrilled to screen our latest film 'Save our Sofas' – an extended cut of our design residency work with SUEZ – which will soon also be available on the Community Chanel. We'd like to give special thanks to film maker Paul Wyatt for his fantastic work on this, and on all of our films.
Tell us your stories
We'd like to thank everyone who came along and contributed their feedback for making the evening such a success. And of course to all those hundreds of you who couldn't make it on the night but have still played a part in our story so far.
We are now collating the reflections and insights gathered into our next publication, for release in early 2016.
If you couldn't make it to this event but have been part of our journey so far and would like to share your reflections, please do get in touch, we'd love to hear from you.